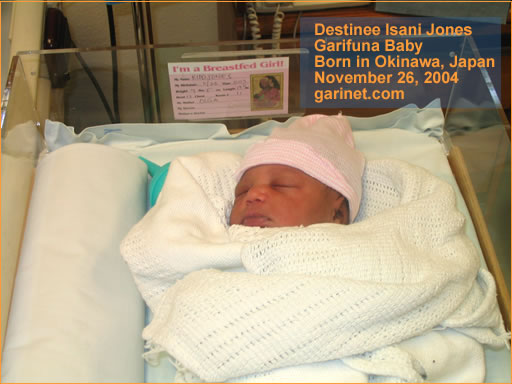 I would like to introduce my daughter Destinee Isani Jones to my Garifuna
Community and my family in Labuga, Guatemala. She was born on Garifuna Day
November 26, 2004 at 0113 a.m. at Camp Lester Naval Hospital in Okinawa,
Japan. She wieghed 7 lbs 5 oz and was 19 1/2 inches long.