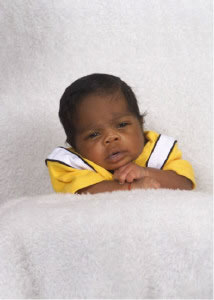 I just wanted to share my new baby boy whose Name is Joshua Antonio Palmer.
He was born on July 1, 2004 at 9:44 PM at Jackson Memorial Hospital in Miami Florida.
Our family are very happy to have him.... and whose more proud to have him is my six
years old daugther. Also I want to give your family congratulations on your new baby
boy Jorge. Here is picture of Joshua.